MUST-WATCH TRAILERS
The French Dispatch is so Wes Anderson-y: There's no mistaking The French Dispatch as anything but another Wes Anderson movie, as seen in its first trailer. Watch the spot below starring Bill Murray, Timothée Chalamet, Frances McDormand, Benicio Del Toro, Tilda Swinton and so many more, and see the quirky ode to journalism in theaters on July 24.
The Green Knight looks legendary: A24 dropped the first trailer for David Lowery's highly anticipated The Green Knight, which stars Dev Patel as medieval hero Sir Gawain. Watch the spot for the artsy adaptation of the Arthurian legend below and catch the movie only on the big screen starting May 29.
David Copperfield aims for Dickensian comedy:Dev Patel also stars in the first spot for Armando Ianucci's The Personal History of David Copperfield, based on the Charles Dickens classic. Watch the trailer for the comedic adaptation below and find this one in theaters on May 8.
The Hunt is on:Universal resurrected the controversial thriller The Hunt following its canceled release last year and delivered an intense new trailer for the human-hunter movie, which will now arrive in theaters on March 13. Watch the spot featuring Hillary Swank and Betty Gilpin here:
Cut Throat City calls for us to witness:DMZ's Cut Throat City depicts the tense and tragic aftermath of Hurricane Katrina in New Orleans' Lower 9th Ward, and we shared an exclusive first trailer for the movie this week. Watch below and see the historically inspired crime drama in theaters on April 10.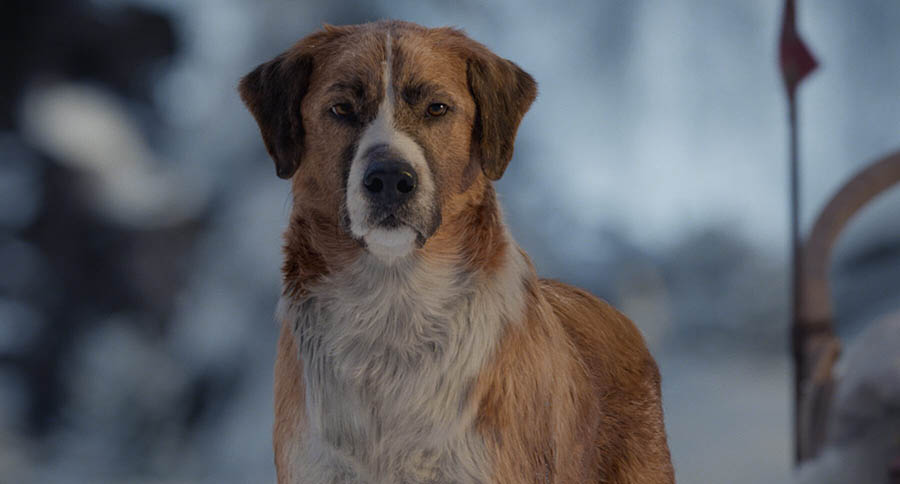 MUST-SEE MOVIE CLIPS
The Call of the Wild follows the leader:The latest adaptation of Jack London's The Call of the Wild is in theaters next weekend. While you wait, we've got an exclusive clip showing Buck, the canine protagonist, as the new leader of a pack of sled dogs:
CLASSIC MOVIE TRAILERS
Bong Joon Ho movies: In honor of Bong Joon-ho winning a record-tying four Oscars last weekend for writing, producing and directing Best Picture winner Parasite, here's a look back at some of his previous movies, courtesy of Movieclips:
The Host: Bong broke out in America with his third feature, a monster movie called The Host, which debuted at the Cannes Film Festival in 2006 before hitting U.S. theaters on March 9, 2007. Watch the American trailer:
Mother: Bong's next feature was the crime thriller Mother, about a woman investigating the murder of her own son. The movie debuted at Cannes in 2009 and then opened in U.S. theaters on March 12, 2010. Watch the American trailer:
Snowpiercer: Bong's first English-language movie came next. Snowpiercer is a post-apocalyptic science fiction feature starring Chris Evans as a man attempting to discover the truth about the nonstop train humanity now occupies. The movie premiered in South Korea in 2013 before opening in the U.S. on June 27, 2013. Watch the first American trailer:
Okja: Bong's last movie before Parasite was a science fiction feature about super pigs being created to feed the world of the future. The pro-vegetarian creature feature debuted at Cannes before streaming exclusively on Netflix in the U.S. starting on June 28, 2017. Watch the first full American trailer: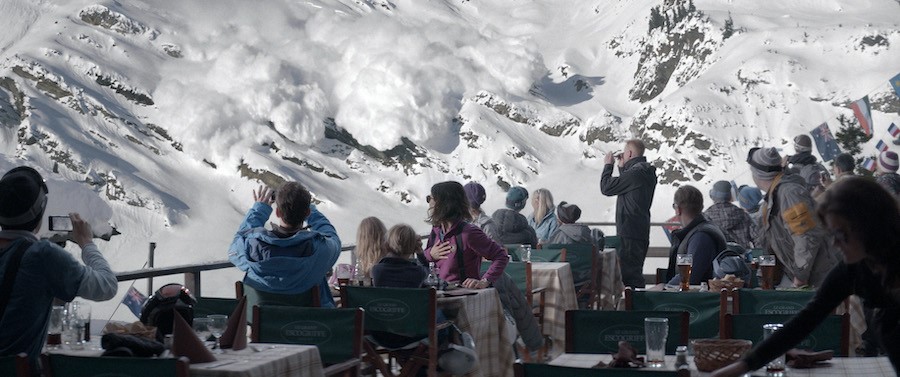 CLASSIC MOVIE SCENES
Force Majeure: With Downhill, the English-language remake of Force Majeure in theaters this weekend, we're showcasing a couple of clips from the award-winning Scandinavian original, which debuted at the Cannes Film Festival in 2014:
An emotional confrontation: After Tomas Johannes Bah Kuhnke selfishly runs from danger without concern for his family, his wife, Ebba Lisa Loven Kongsli, confronts him in the company of their friends:
An awkward encounter: This clip showcasing the movie's awkward sense of humor features Tomas and his bearded buddy Mats Kristofer Hivju enjoying some downtime from the slopes when a case of mistaken flattery occurs: