Last Updated: December 7th
Netflix has no shortage of great options for movie fans who enjoy a good crime story. It's a genre that covers cops trying to solve a mystery, criminals looking to make a buck, and tasty burgers. They can be thrilling, hilarious, and/or action-packed. So enjoy a legally appropriate brush with danger and catch the best crime movies on Netflix right now.
Related: The Best Crime Shows On Netflix Right Now
Miramax
Gangs of New York 2002
Run Time: 167 min | IMDb: 7.5/10
Daniel Day-Lewis, Leonard DiCaprio, and Cameron Diaz star in Martin Scorsese's historical epic that re-imagines the birth of New York City. DiCaprio plays Amsterdam, an Irish immigrant who returns to the Five Points years following his father's murder, looking for revenge. To get it, he infiltrates Bill the Butcher's Lewis gang, a group of proud natives tired of the influx of foreigners in their city. Diaz plays a prostitute who forms a relationship with Amsterdam as he befriends Bill, then struggles to follow-through with his plan to kill the man who murdered his father and lead the Five Points in a rebellion against the city's elite.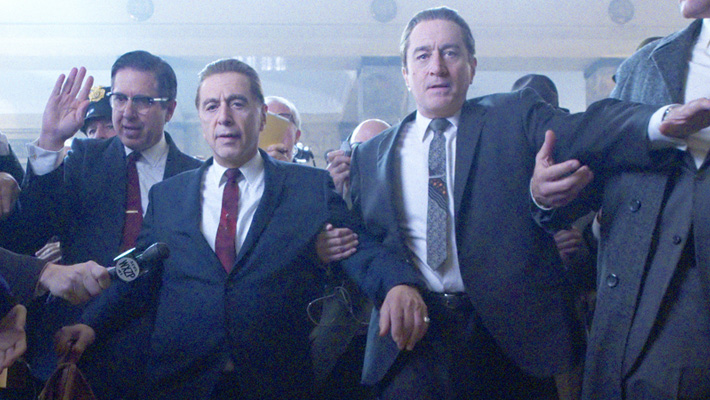 Netflix
The Irishman 2019
Run Time: 209 min | IMDb: 8.7/10
Martin Scorsese delivers another cinematic triumph, this time for Netflix and with the help of some familiar faces. Robert De Niro and Al Pacino team up again for this crime drama based on actual events. De Niro plays Frank Sheeran a World War II vet who finds work as a hitman for the mob. Pacino plays notorious Teamster Jimmy Hoffa, a man who frequently found himself on the wrong side of the law and the criminals he worked with. The film charts the pair's partnership over the years while injecting some historical milestones for context. It's heavy and impressively cast and everything you'd expect a Scorsese passion-project to be.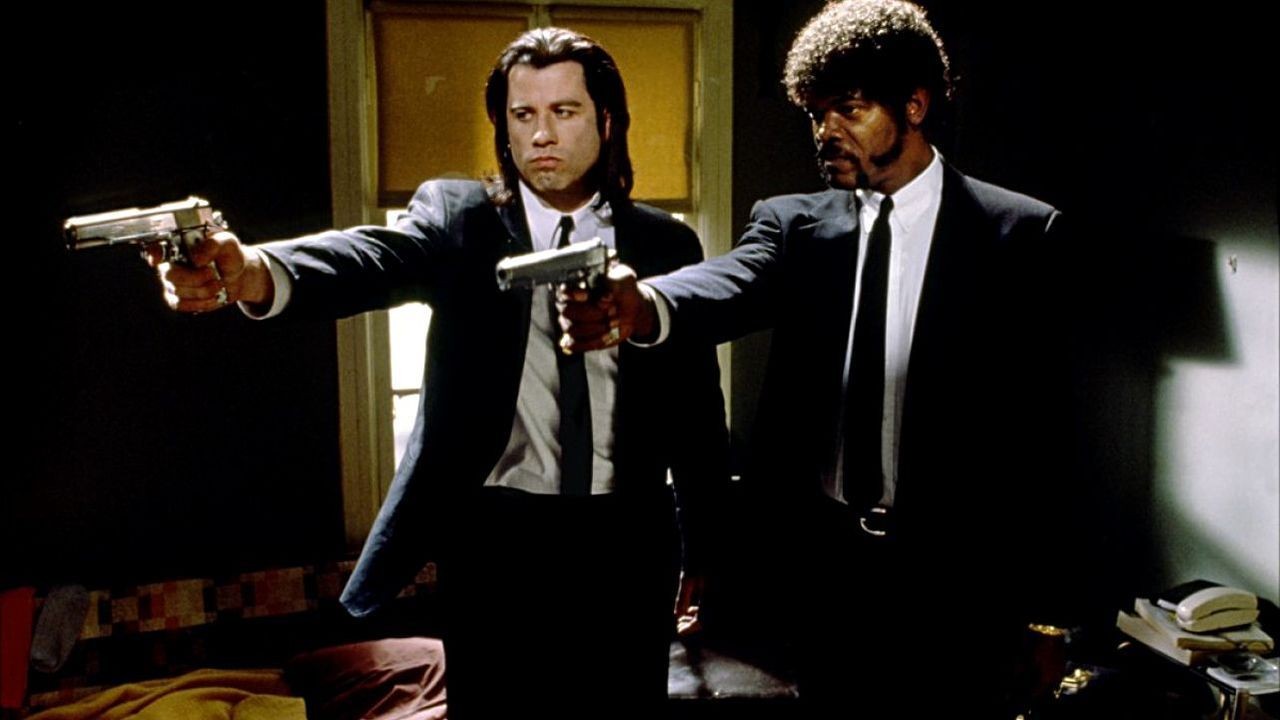 MIRAMAX
Pulp Fiction 1994
Run Time: 154 min | IMDb: 8.9/10
Possibly the most famous of Quentin Tarantino's masterpieces, Pulp Fiction stars John Travolta, Samuel L. Jackson, and Uma Thurman spitting out punchy dialogue, pop culture references, and committing some pretty violent crimes along the way. Tarantino's love of non-linear storytelling is on full display here with three separate plots, all entwined in some way, take shape over the course of the film. Travolta plays Vincent, a hitman for a mob boss who, along with his partner Jules Jackson, survives a couple of shootouts in the film as the two contemplate their life of crime, escort mob wives across town, help fix boxing matches, and dispose of dead bodies.
The Informant! 2009
Run Time: 108 min | IMDb: 6.5/10
Matt Damon stars in this comedy-crime flick from Steven Soderbergh playing an in-over-his-head whistleblower during the lysine price-fixing conspiracy of the mid-90s. Based on a true story, Damon stars as Mark Whitacre, an executive at Archer Daniels Midland who informs the FBI that his company is price-fixing a chemical used in the commercial livestock industry. He spends years gathering evidence in order to bring the criminals down, but, in a shocking turn of events, his bipolar disorder and increasing paranoia implicate him in a much larger embezzlement scheme. Most of the movie is Damon losing his sh*t over increasingly random events, which is as fun to watch as it sounds.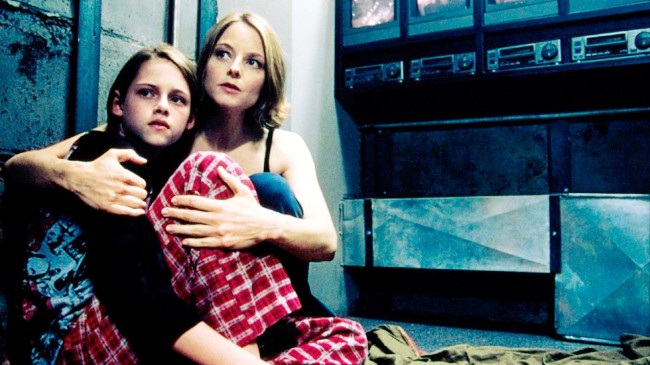 Columbia
Panic Room 2002
Run Time: 112 min | IMDb: 6.8/10
Jodie Foster and Kristen Stewart play a mother-daughter duo stuck in a terrifying situation in this dramatic thriller. Foster's Meg Altman is a recently divorced mother to a diabetic young daughter named Sarah Stewart. The two move into a new home following the family split but have the most horrific of housewarmings when three men break into their home looking for a hidden fortune forcing them to lock themselves inside the home's panic room.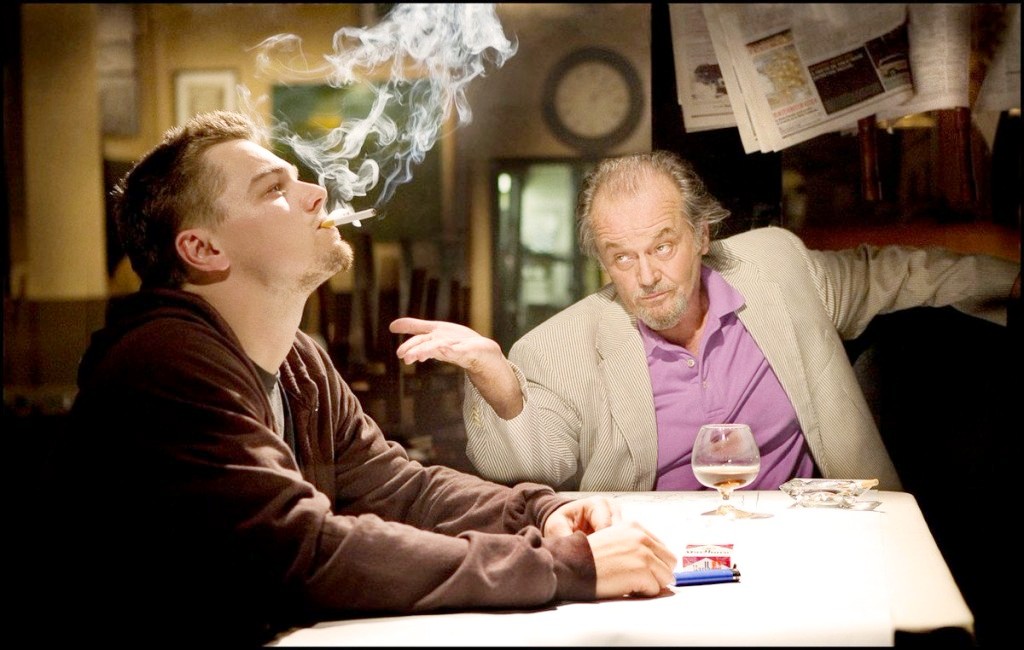 Warner Bros
The Departed 2006
Run Time: 151 min | IMDb: 8.5/10
Leonardo DiCaprio, Jack Nicholson, Matt Damon, Mark Wahlberg, and Alec Baldwin star in this crime thriller from Martin Scorsese about an undercover cop and a mole in the police department who attempt to identify each other while infiltrating an Irish gang in Boston. DiCaprio plays the good guy or close to one with Billy, a disturbed officer playing the part of a criminal to get close to Nicholson's kingpin, Frank. Damon plays the rat, Sullivan, who serves as a police officer on the force, but really works for Frank. The two unknowingly thwart each other at every turn, playing a thrilling game of cat and mouse before their secrets eventually come out.
Focus Features
The Place Beyond The Pines 2012
Run Time: 140 min | IMDb: 7.3/10
Ryan Gosling reteams with his Blue Valentine director Derek Cianfrance for an episodic, multi-generational story of crime and consequences in upstate New York. Some sections work better than others, but the cast is terrific throughout and Cianfrance directs with a deep feel for the setting.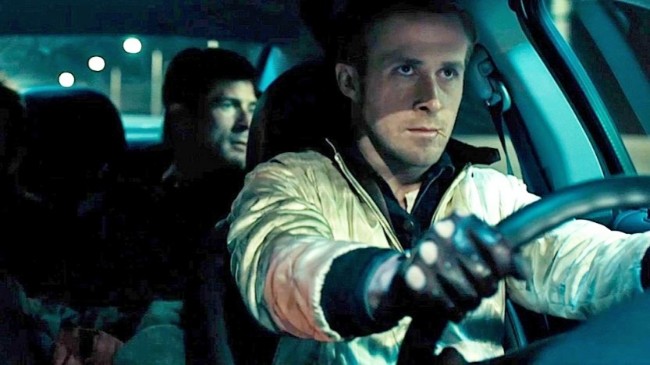 Sony Pictures
Drive 2014
Run Time: 100 min | IMDb: 7.8/10
A stone-faced Ryan Gosling steers us through the criminal underworld created by director Nicolas Winding Refn in this high-speed thriller. Gosling plays a near-silent stunt driver who moonlights as a getaway man. When he gets involved with his next-door neighbor and her young son, his carefully cultivated life is thrown into chaos, forcing him to align with criminals and take on risky jobs to protect the pair and keep a firm grip on the wheel.
Sony
Layer Cake 2004
Run Time: 105 min | IMDb: 7.3/10
Daniel Craig and Sienna Miller star in this fast-paced crime drama from Matthew Vaughn. Craig plays a London-based drug dealer known simply as XXXX. His plans to retire from crime are interrupted when he's given two impossible tasks by his boss: to recover a kidnapped woman and to sell some dirty pills stolen from a Serbian war lord. XXXX must navigate betrayals and criminal hierarchies to keep himself and his crew alive.
Lionsgate
Hell or High Water 2016
Run Time: 102 min | IMDb: 7.6/10
Chris Pine, Ben Foster, and Jeff Bridges star in this neo-Western crime thriller about a pair of brothers who go on a bank-robbing spree to save their family's ranch. Pine plays Toby, a down-on-his-luck father struggling to live right under mountains of inherited debt while Foster plays Tanner, his ex-con brother who has a wild streak that often endangers the two men on their jobs. Bridges is the aging sheriff tasked with bringing them to justice, but his job is made harder by the locals, who have no love for the bank chain the boys are stealing from. It's a gritty, unapologetic tale of a forgotten America brought to life by some brilliant performances and an impressive script from Taylor Sheridan.