Last Updated: December 5th
It's easy to forget that Amazon does more than simply offer free shipping and quality TV shows to its Prime members. The streaming platform also turns out quality content in the film department pretty regularly. Sometimes, their movies may hit theaters first or gain a couple of Oscar nods come awards season, both valid reasons for thinking their flicks, films like Manchester By The Sea, The Big Sick, and The Handmaiden are the work of some blockbuster studio, not the streaming service you have access to at home. Well, we're going to correct that misconception with this list of the best original Amazon Studios films out there right now. Get to streaming.
Related: The Best Amazon Prime Original Series Right Now, Ranked
Amazon
You Were Never Really Here 2017
Run Time: 89 min | IMDb: 6.8/10
Joaquin Phoenix stars as a troubled hitman with a dark past in this thrilling crime flick from Lynne Ramsay. Phoenix plays Joe, a gun for hire, former military man and FBI agent, who spends most of his time rescuing victims of sex trafficking. He's recruited to save a Senator's daughter from a brothel that caters to high-end clientele, but the job thrusts him into the center of a conspiracy that costs him everything and ends in blood and tragedy. It's a relentless slog to be sure, but it works because Ramsay is more interested in profiling the man, not the hits he makes.
AMAZON STUDIOS
The Handmaiden 2016
Run Time: 144 min | IMDb: 8.1/10
Based on a historical crime novel set in Victoria-Era England, Park Chan-wook's lavish, mesmerizing thriller focuses on two young women fighting to escape oppression by the men in their lives. Chan-woo has traded the stuffy British countryside for Japanese-occupied Korea, telling the stories of Lady Hideko and her handmaiden, Sook-hee, in three parts, weaving a tale of passion, betrayal, dark secrets, and revenge with grander themes of imperialism, colonial rule, and patriarchal corruption. The two women are the draw of the film with both resorting to illicit, illegal, morally compromising schemes in order to gain their freedom, but love is an unintended consequence that leaves the third act — one you might think you have figured out halfway through the film — completely unpredictable.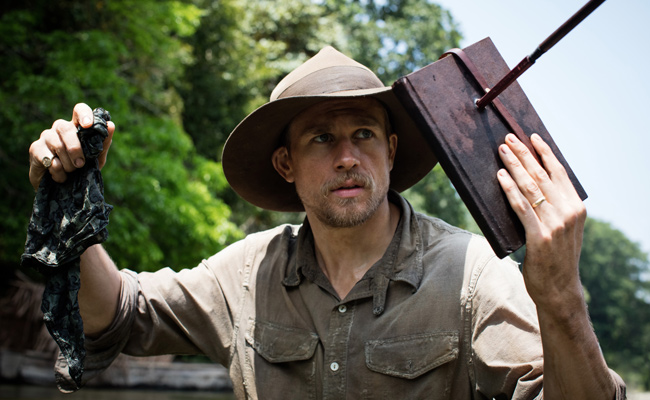 Amazon Studios
The Lost City of Z 2016
Run Time: 141 min | IMDb: 6.6/10
Charlie Hunnam and Robert Pattinson star in an adventurous retelling of the true-life drama of Col. Percival Fawcett. Fawcett Hunnam was a British explorer who disappeared while searching for a mysterious city in the Amazon in the 1920s. This adaptation of David Grann's popular book is the slowest of burns and takes liberties with Fawcett's tale if only because no one really knows what happened to the man and his son when they went missing in the jungle, but stick around for some fantastic cinematography and a few thrilling action sequences — along with the sense of mystery that comes with a look at old-world exploration expeditions.
Lionsgate / Amazon
The Big Sick 2017
Run Time: 120 min | IMDb: 7.6/10
Kumail Nanjiani and Emily Gordon drew from their own unusual love story for their script about a Chicago comic named Kumail Nanjiani, who falls in love with Emily Zoe Kazan, a woman who falls into a coma while in the midst of a rift in their relationship created by the expectations of Kumail's traditional parents. The funny, moving romantic comedy also features strong supporting work from Ray Romano and Holly Hunter as Emily's parents, who form an awkward bond with Kumail as they wait for Emily's recovery.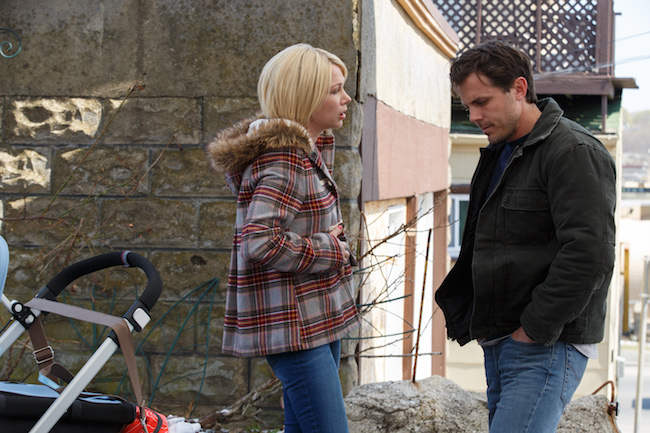 Amazon
Manchester By The Sea 2016
Run Time: 137 min | IMDb: 7.8/10
Michelle Williams, Lucas Hedges, and Casey Affleck star in this family drama from Kenneth Lonergan. It won a slew of awards when it was released a couple of years ago, mostly because it's an excellent character study that centers on a conflicted man named Lee Affleck, who's entrusted with the care of his teenage nephew Patrick Hedges when his father dies. Williams plays Randi, Lee's ex-wife, and for two hours, Lonergan drags us through the misfortune and tragedy that ultimately broke up a home and left Lee living only half a life. It's not a spirit-lifter, but it's a worthy watch all the same.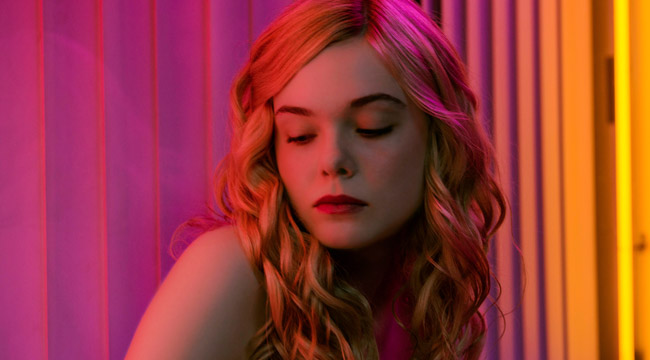 Broad Green Pictures / Amazon Studios
The Neon Demon 2016
Run Time: 117 min | IMDb: 6.2/10
Elle Fanning stars in this twisted, trippy psychological thriller from Nicolas Winding Refn about an aspiring young model who ventures to Los Angeles and becomes sucked into a dark and dangerous world. Fanning plays the Helen of Troy type in this film, a teenager named Jesse who arrives in L.A. and earns the immediate jealousy of rival models, women older and more jaded than she. Weird things begin to happen when Jesse books fashion show after fashion show. She descends into a pit of narcissism, has hallucinations, strange visions, and disturbing encounters with people she thought she knew. It's got Refn's stamp all over it, but Fanning manages to sift through the more outrageous aspects of the film and give us a look at a young woman struggling to find her place in the world and come to terms with her body.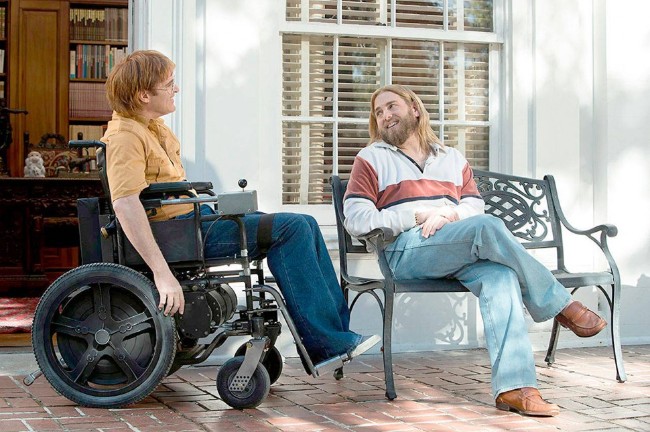 Amazon
Don't Worry, He Won't Get Far On Foot 2018
Run Time: 114 min | IMDb: 6.9/10
Another Joaquin Phoenix-starring vehicle, this one is a biopic directed by Gus Van Sant and co-starring Jonah Hill, Jack Black, and Rooney Mara. Phoenix plays John Callahan, an alcoholic who becomes paralyzed after a terrible car accident. He finds sobriety, friendship, and a new perspective on life in his recovery. He also finds a hidden artistic talent, drawing newspaper cartoons that help him channel his emotions and find a new lease on life. It's a moving portrait of a man wrestling with his inner-most demons, and Van Sant manages to curb the sentimental tendencies of a film like this through dark comedy and brilliant performances by Hill and Phoenix.
Amazon
I Am Not Your Negro 2016
Run Time: 93 min | IMDb: 7.8/10
This documentary narrated by Samuel L. Jackson is based on the unfinished manuscript, Remember this House, by James Baldwin. The author and civil rights activist recounts the history of racism in the United States through personal observations and his relationships with friends and leaders like Malcolm X and Martin Luther King Jr. It's a beautifully-shot, sobering reminder of how far we have yet to go when it comes to equality.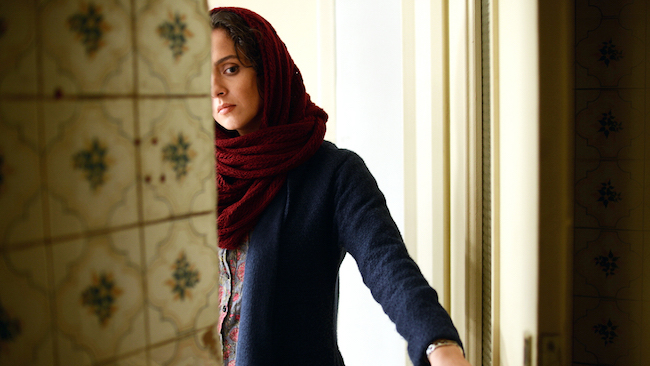 Cannes Film Festival
The Salesman 2016
Run Time: 124 min | IMDb: 7.8/10
This Iranian-French collaboration from director Asghar Farhadi follows the story of a young couple living in Tehran and performing Arthur Miller's A Death of a Salesman on stage. Both are actors, forced to move to a new apartment and inherit the problems of its previous tenant, a prostitute who angered her johns. One night, the young woman is attacked, setting off a chain of events that affect the couple's personal and professional lives. It's a dark, thoughtful look at the effects of trauma and how human beings move past pain.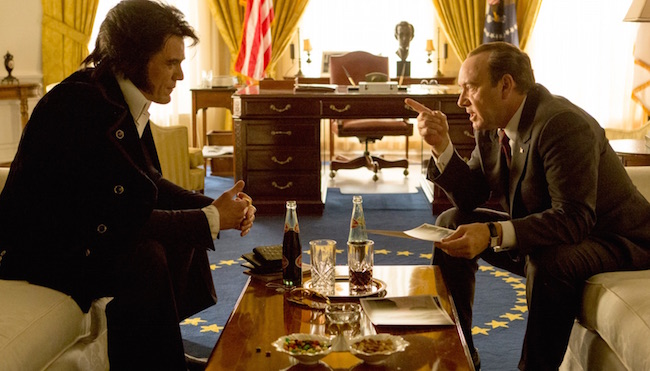 Tribeca
Elvis And Nixon 2016
Run Time: 86 min | IMDb: 6.4/10
Michael Shannon plays musical icon Elvis Presley with Kevin Spacey playing disgraced former president Richard Nixon in this historical comedy about the meeting of the two famous men. The story recounts a fateful photo of Presley having an intense conversation with then-President Nixon at the White House in the early '70s. Presley goes to Nixon disheartened by the state of American culture, annoyed at his own diminishing fame, hoping to help right things by becoming an undercover agent for Nixon — and one who hopes to eradicate the use of drugs, the influence of the Black Panthers, etc. Nixon is a gruff, surly opponent to this plan until he finds the two men share many of the same values. It works, not because the story is especially great, but because the performances are. This is particularly due to Shannon, who plays the kind of jaded, aging rock-star we often see on screen.